Our Lawn Care Services in Ohio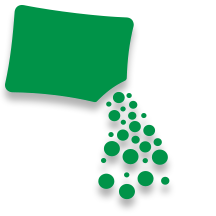 At Velvet Lawns, we have the skills and experience to know that every lawn is unique. There is no standard lawn care package that is right for everyone. Unlike our competitors, we take the time to come out and speak with you, going over your yard so we can craft the perfect lawn care package for your lawn's needs.
Just as lawns are different, we understand our customers have different expectations when it comes to lawn care. Some people want pristine, weedless lawns while others just want the peace of mind that their yard is being taken care of. For this reason, we offer several different packages to fit everyone's needs.
With each lawn care package you get:
Seasonal fertilizer
Pre-emergent weed control in spring
Seasonal weed control throughout the year
Our Lawn Care Packages
4 Visits – We visit your property starting in March and return every 10-12 weeks to re-apply fertilizer and weed control.
5 Visits – We come out every 8-10 weeks for follow-up applications.
6 Visits – We come back every 6-8 weeks for more frequent follow-ups.
7 Visits – Our most comprehensive package. You can expect us to be out every 4-6 weeks. This is for customers who don't want to see any weeds and want their lawns to look the very best.
Fertilization in Ohio
Proper fertilization is key to a strong and healthy lawn. At Velvet Lawns, we pride ourselves on using only top quality fertilizers for your grass. This way we can achieve your goals of creating thick grass that can help prevent weeds from growing back.
Weed Control in Ohio
Controlling and eliminating weeds is essential to keeping your grass looking its best. Weeds are constantly looking for an opening so they can jump in, crowd out your grass, and take over. At Velvet Lawns, we will control the weeds all year by first applying a pre-emergent weed killer that prevents overwintering seeds from germinating in your lawn. After this, we make follow-up visits to control weeds as they appear throughout the season.
Grub Control in Ohio
Grubs are one of the top destroyers of lawns here in Ohio. These pests are the larvae of June bugs and can spend the whole summer feeding on the roots of your grass. By the time you realize you have a problem, it's already too late.
Signs of Grub Infestation
Dead patches of grass
Sod can roll up like a carpet
Flocks of birds feeding in a particular area
Grubs can cause many more problems than just dead grass. Their presence also signals the arrival of animals that love to feed on these worms such as moles. Mole activity is a tell-tale sign that you have a grub problem as they have come to feed on these subterranean insects.
Birds, raccoons, skunks, and other animals are also attracted by the arrival of grubs and will quickly dig, scratch, and peck your yard apart, causing you even more damage.
Taking precautionary measures against grubs can prevent a lot of damage to your yard in the long run.